Regular checkups and teeth cleanings are essential for sure, but it's important to also pay close attention to good oral hygiene, diet, and healthy habits, too. After all, most years you will only visit us at Glowing Smile Dental Studio two days per year. That leaves a lot of other days where your teeth and gums need attention. With our guidance, you can keep make cavities and gum disease infrequent occurrences.
What you eat and drink play a bigger role in your oral health than you may realize. Good nutrition affects your overall wellness, so the same certainly applies to your teeth and gums, which need to build strong supporting oral structure and tissue, and can only do so effectively with a healthful diet. And limiting your sugars and starches is key, because those are the items that act for catalysts for the growth of film-like dental plaque, the colorless bacteria that is responsible for both tooth decay and gum disease. When it comes to dental plaque, less is certainly better, but it's not very realistic to think that you could prevent it entirely. Instead, brush your teeth at least twice daily, when you wake up and again before you go to sleep. Floss vigorously at bedtime, as well. And if at all possible, our Orlando dental office suggests that brushing after meals is also a good idea. All of the above puts you in a good position so that when you do come in for your six months examination and cleaning, our Orlando dental office will be likely to find no cavities or signs of gum disease. And even if there are, chances are that they can be remedied easily in the course of your visit.
While you're thinking of it, please contact us so that we can arrange a convenient appointment for you to come to our Orlando dental office.
By Glowing Smile Dental Studio
March 11, 2019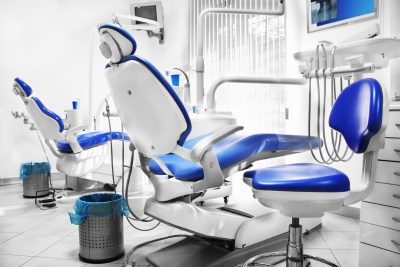 Blog Posts
Follow Us